Workshops And Courses
Workshops
The goal of the following workshops is to provide you with information and resources to self heal, grow your skills and enhance your self-trust.  All workshops are participatory and experiential.
***
Your Life on Purpose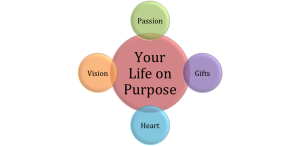 This workshop will provide you with exercises and resources to enable you to connect to your higher spirit and allow your life purpose to emerge. In this process you will explore your passions, take inventory of your unique gifts, listen to the call of your heart and craft a vision of your ideal life. Affirm your intuition, test out ideas, and dream without limits until your excitement cannot be contained. Take home a planing resource to enable your first steps toward your new life.
***
Art, Science & Spirit of Personal Planning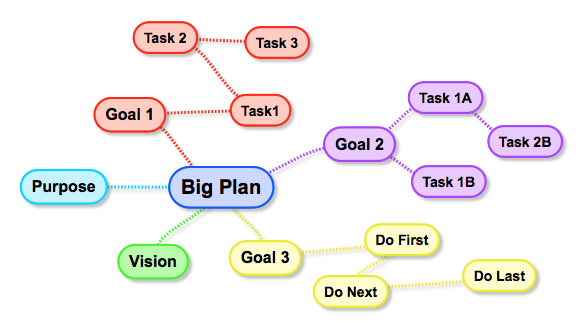 Do plans feel confining? Do you know where to begin? Does planning feel overwhelming? This workshop will allow you break through your planning drama and trauma. In this session you will be introduced to some nonlinear creative planning tools, discuss research into the best ways of ensuring the outcomes you want, and give you an opportunity to experience rituals and practices aimed at aligning your spirit with your aspirations. Planning doesn't have to stress you out. It can be light, relaxing and fun.
Art Medicine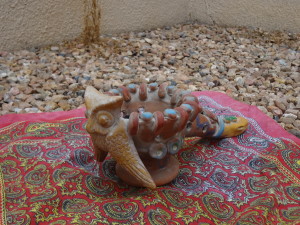 This workshop will explore how appreciating, participating in or creating art can impact your wellness in measurable ways. Across the disciplines (visual, music, dance, literature, etc.) art interacts with your body, mind and emotions in measurable ways. It will also interact with your light body or "biofield" – a word research scientists have coined to describe the energy field that surrounds human bodies. From the expressive to the transformative to the sacred, learn  how art is measurably medicinal for individuals and communities.
***
Healing Relationships Through Time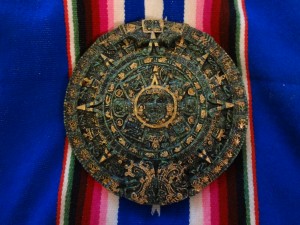 Mainstream science has recently confirmed that we carry within our bodies the memories of our ancestors. Indigenous peoples and other wisdom traditions have known this for millennia. Processes for awakening, embracing and/or healing these memories have been developed and successfully applied for thousands of years in many cultures. In this workshop you will learn about how you have inherited ancestral baggage, understand how it impacts you and experience a process for healing relationships across time.
***
Spiritual Cleansing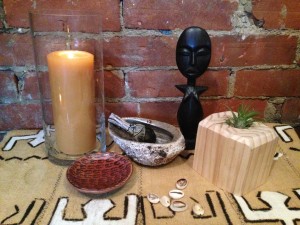 Would you like to raise the vibrational frequencies of a home, office or other physical space? How about the biofields of pets, loved ones and yourself? This workshop offers a variety of tools and processes that you can use to cleanse whatever you'd like. From egg cleansings to gridding with crystals to cedar sweeps to harmonics and more you are welcome to set your intention, share information with other participants and practice your skills.
***
Make a Mojo Bag to Access Plant Spirit Medicine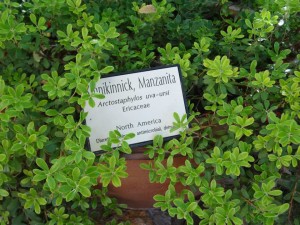 Make your own mojo bag while participating in a facilitated sharing of how we can access plant spirit medicine. Plant spirit medicine works on the spiritual/energetic level and is  considered a wellness tool by Indigenous and wisdom traditions all over the world.
While every wisdom tradition is different, amojo bag can be used to call on plant spirits to strengthen your intention, offer advice, facilitate dreaming or journeying, lift the spiritual vibration in a space, empower other forms of medicine, provide aromatherapy, help you relax in the bath and assist you in focusing your attention for meditation. There are a diversity of practices around creating a mojo bag. You are invited to share your knowledge and experience, ask questions, and indulge your own intuition and creativity.
***
Create a Sacred Space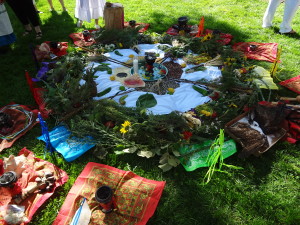 This workshop explores 3 rituals for creating a sacred space. You will learn how various tools such as crystals, shells, music, plant medicines, music, light pyramids and intention can transform vibrational frequencies in your space. Components of the rituals are interchangeable, modifiable and compatible with various wisdom and knowledge traditions.
***
The Stuck Stops Here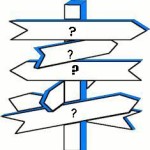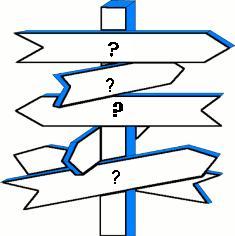 Do you feel like you've been spinning your wheels in place for a while? Want to move to the next level but not sure how to get there? Unable to take time away from your routine to carve out a new path? Feelings of stuckness can be very frustrating. They can lead to a sense of unworthiness, confusion and anxiety. The physical, mental, emotional and spiritual exercises in this workshop will help you identify why you're stuck and how to move forward in your own unique way. Everyone feels stuck from time to time. The tools you  learn here will be useful for the rest of your life.
***
Solidarity Informed by Ancestors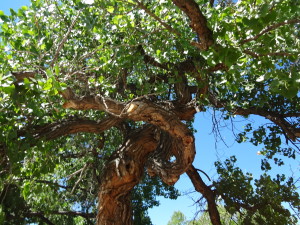 Many of us have experienced how ancestors can facilitate powerful physical, mental, emotional and spiritual healing; how ancestors can enrich our relationships with each other. Can ancestors also play a role in helping us dream new forms of solidarities for a new era? Can they play a role in holding us accountable to each other, the land and the generations to come? Do ancestors form communities that watch over us all?
This workshop will explore how community building and solidarity can be facilitated by group processes where the intention is for each participant to connect with an ancestor, introduce that ancestor to the group and invite the sharing of a story from the ancestor's life that is relevant to building meaningful relationships across communities. Participants are asked to choose an ancestor that can move this intention forward (or allow an ancestor to choose you). Please bring your own plantmedicines, photos, ancestor possessions, musical instruments, table coverings and any other items to facilitate your connection to generations past for a communal altar. Also bring pillows, yoga mats and whatever else you require to be comfortable in the space. Chairs will be available for those with disability issues.
***
To arrange a session for your group please contact Zainab.

 ***
Testimonials Below
Zainab's workshops have become grounding points in my life. She creates warm, inclusive, and powerfully kind spaces. In these, she shares emerging scientific research findings and indigenous knowledge and wisdom with participants to help us explore tools and develop skills and practices that are so critical in our self-care and efforts towards social justice change. I leave her workshops feeling profoundly renewed, inspired, and hopeful. Abeer Majeed
Click to enlarge: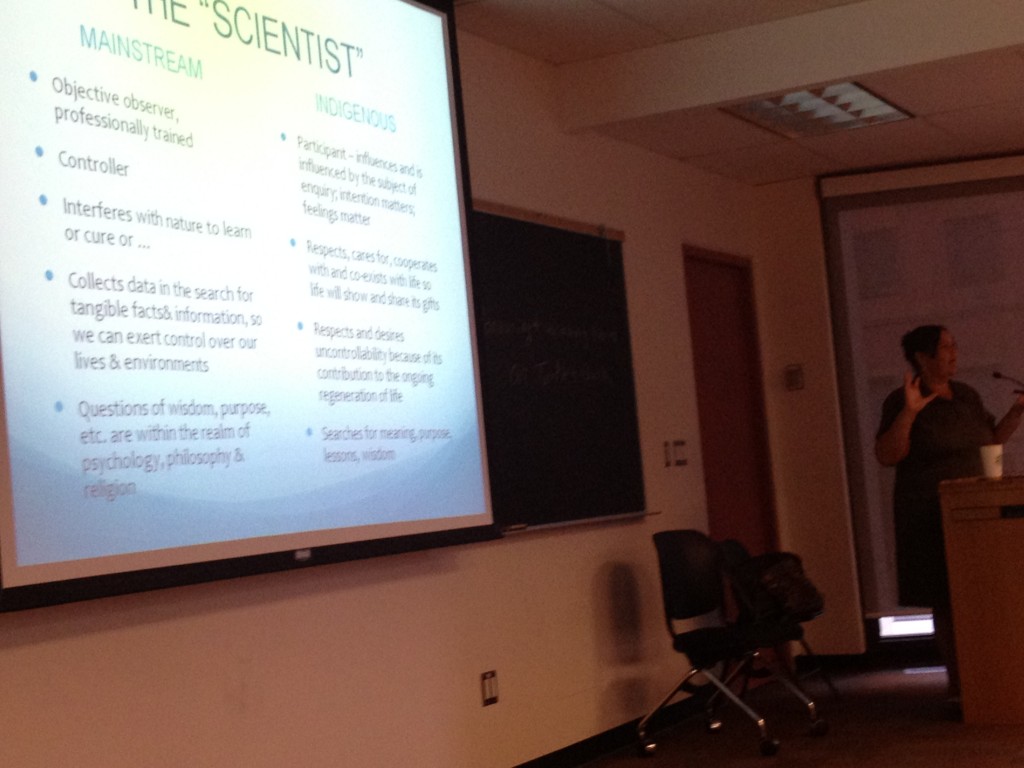 REVOLUTIONIZE YOUR VALENTINE'S DAY
Photos. Credits
Nausheen Quayyum
 Contact Zainab