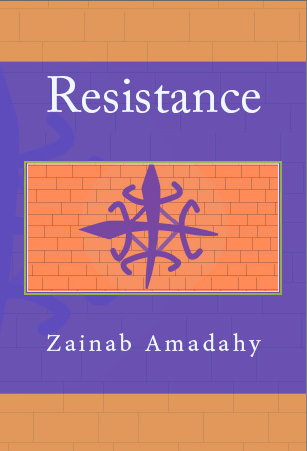 Synopsis:  It's 2036.  The world's economy has collapsed.  North American cities are bankrupt.  Still there is hope and RESISTANCE.
Disgraced and drummed out of work because of a bad decision made in her youth,  nanotechnology researcher Inez Xicay responds to an old friend's invitation to practice medicine in Toronto. Upon arriving, she finds an impoverished community living on  disputed land coveted by a mining company.  When rejected by her best friend and a new lover, Inez considers a job offer that would restore the lifestyle she craves but leave her allied with a corporate giant threatening the lives of good people.  Will she choose to betray her principles again or stay with the community to resist?
Listen to Muskrat Magazine CEO discuss Resistance on CBC's Fresh Air.
What inspired Resistance?
About Inez Xicay, the main character:

The Women of Resistance:

More videos on Resistance here.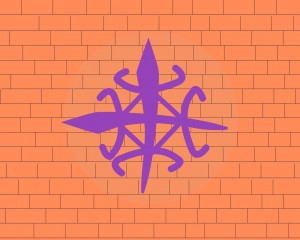 If you recognized the image above as the Adinkra symbol Funtunfunefu-Denkyemfunefu (Siamese Crocodiles) you're absolutely correct.
Adinkra symbols  are artistic, cultural and spiritual symbols from the Akan people of Ghana.  This one symbolizes democracy and unity.
In the words of Chente, one of the characters in Resistance: "The crocodiles share a stomach, reminding us that, in a way, we all do and it doesn't serve anyone to compete and fight."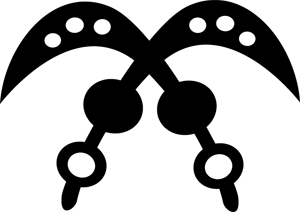 Here is an image of Inez's nanotech interface that she uses in the story.  It's the sword of war symbolizing courage, valor and heroism.  Of course this one isn't comprised of sparkling turquoise nano particles.  Image courtesy of adinkra.org.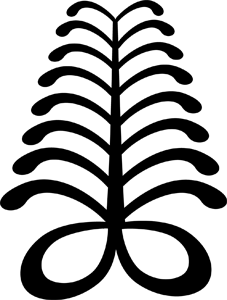 Another of Chente's tattoos is Aya: symbol for endurance and resourcefulness.  Image courtesy of adinkra.org.
Purchase Resistance