Can your organization benefit from professional development workshops? Please have a look at these unique offerings and let me know how I can help your staff, Board, or community members.                                                                                            Contact Zainab.
Workshops (Descriptions below): Assertive Communication, Conflict Transformation, Planning Made Easy, Align With Time, The Cooperative Brain, Prevent & Heal From Microaggressions, Problem Solving, Public Speaking, Stress Less & Build Resiliency. Testimonials below.
Stress Less & Build Resiliency

Stress is measurable and does considerable damage to the body. Unfortunately, it's also a fact of life. This workshop uses new and emerging science to provide participants with tools for assessing where their stress comes from and how to minimize, eliminate or build resiliency to manage it.
***
Assertive Communication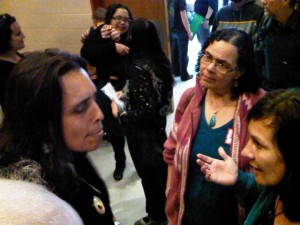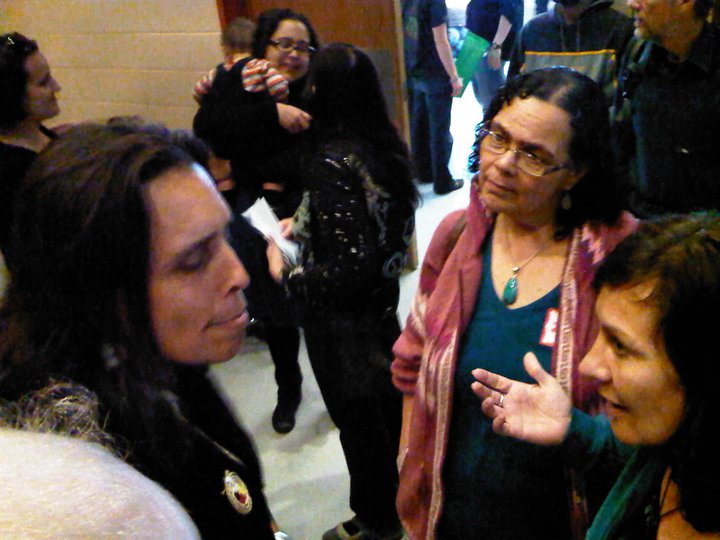 Rather than focus on communication "style", my unique approach starts from the understanding that we are all interconnected and interdependent. Effective communication isn't just about productivity; it's about our relationships to each other and the world. This workshop starts off asking you to rethink what beliefs you have about communication itself and ends with role-playing to practice new skills. Key ideas explored in my communications workshops:
The role of emotions in decision making and rational thought (backed by scientific research).
The art and impact of listening.
The role of emotional awareness/intelligence.
Communicating in emotionally charged situations.
Principles of cooperation, spiritual generosity, and their impacts.
Communication for persuasion.
Message clarity and consistency.
Nonverbal communication.
Benefits of various modes of communication (e.g., written vs. verbal).
Developing effective communication habits.
Communication across difference (culture, gender, class, ability, etc.).
Tailoring your message to specific audiences.
Developing and maintaining trust.
***
Conflict Transformation For Groups
This workshop explores how your conflicts can be a reflection of your relationship with yourself as well as others. We also look at how structures and systems play a role in conflict. Overall we approach conflict transformation from the perspective of interdependence and interconnection. Processes in this workshop involve storytelling, exercises and role plays to practice new skills. Key ideas explored include:
The uses and benefits of conflict.
Preparing for the inevitability of conflict.
Guidelines and tips to stay resolution focused.
Features of the transformative versus conflict management approach.
Staying resolution focused.
Ensuring long-term outcomes.
Facilitating agreement.
Operating in good faith.
Matching conflict types to appropriate resolution strategies.
Fact, opinion & feelings – the differences and implications.
Validating feelings while staying on track.
Re-establishing trust.
***
Planning Made Easy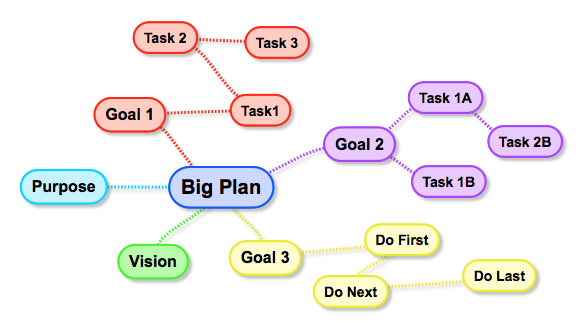 Your organization has a Strategic Plan. Are you unsure about how to implement your role in that plan? Do plans feel confining? Do you know where to begin? Does the plan feel overwhelming? This workshop will allow you break through your planning drama and trauma. In this session you will be introduced to some nonlinear creative planning tools, discuss research into the best ways of ensuring desired outcomes, and give you an opportunity to develop habits and practices to help you achieve your aspirations. Planning doesn't have to stress you out. It can be light, relaxing and fun.
 ***
 Align With Time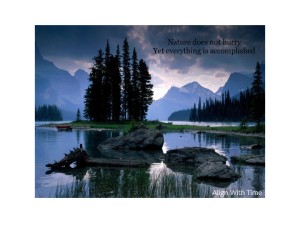 Do folks in your organization feel overwhelmed by workload and timelines? Are procrastination, distraction and multi-tasking problems? Many of the ways we cope with time pressures create stress and burnout. This workshop draws on exciting new science findings to give participants tools that address the pressures of time, workload and productivity. Reading on time management here.
***
 The Cooperative Brain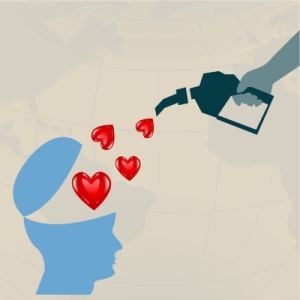 Did you know that equity and "right relationship" play a significant role in ensuring our communities can resource the brightest hearts, minds and spirits. Framed within an understanding of interconnection and interdependence, as well as the findings of neuroplasticity, this workshop will help you maximize your potential to learn, memorize, problem solve, take tests and think creatively.  Experience personal and collective practices that are scientifically valid. Explore the literal and metaphorical role of the heart in learning and expanding mental capacities.
***
Prevent & Heal From Microaggressions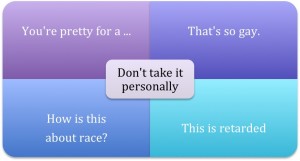 Microaggressions are those everyday insults, indignities and demeaning behaviours committed by well-intentioned people from privileged groups against folks from marginalized communities. Workplaces underestimate the physical, psychological and financial costs of microaggressions. This workshop will explore the various ways in which microaggression shows up in the workplace, the harm it causes and how to prevent and heal the damage. Participants will experience healing processes, discuss prevention strategies and take away a variety of useful tools.
***
Problem Solving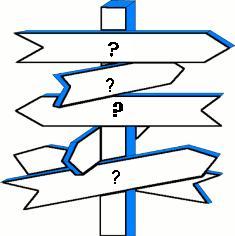 This workshop explores what research shows are the most effective tools and strategies for problem solving. We begin by focusing inward and progressively looking outward to structural and relationships issues in an effort to identify core challenges and how to address them over the long term — or resolve them for good. Key ideas explored in problem solving:
Clarifying the desired outcome(s), problem and shared interests.
Turning toward rather than away from problems.
Reframing problems into challenges and why it's effective.
The roots of the "problem".
The role of feelings in defining challenges and outcomes.
Overview of various problem-solving processes & tools.
Enhancing creativity.
The impact of diversity.
Transforming mistakes.
Gathering and categorizing information into facts, feelings and opinions.
Generating and evaluating options.
Decision making processes.
 ***
Public Speaking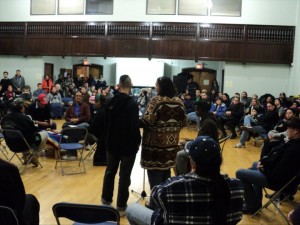 Whether presenting in the workplace, at an academic conference, or rally this workshop will help you learn the skills of connection, persuasion and projecting confidence. In this session you'll learn how different venues require different styles. You'll also get the opportunity to practice your skills. This workshop takes you from preparation to delivery to audience interaction. If you want to conquer your fear of public speaking, learn the basics or expand your skill set, this workshop is for you.
***
Workshops are between 2-3 hours and can be modified to address specifics issues for your organization.
To arrange a workshop for your organization contact Zainab.
***
I am  available to speak for  keynotes, panels, lunch-n-learns, podcasts, interviews, conferences and customized workshops on:
Art as Medicine
Wellness Benefits of Cultivating Relationships With Ancestors
Ancestral Accountability for Relationship Building & Solidarity
Relationship Building Across Difference
Emerging Science that Promotes Social Justice
Literary Futurism as Prophecy
Stress & Resiliency
Assertive Communication Skills
Conflict Transformation
Prevent & Heal from Microaggressions
Getting UnStuck when You Feel Immobilized
Healing Rage
Boost Your Creativity & Problem Solving
Testimonials
As an organization that deals with trauma, abuse, healing and justice; we are wary of working with consultants who may lack the skills, experience and perspective to be of assistance in the work of ending sexual violence.  Zainab is a wonderstroke for us.  She is compassionate, knowledgeable, and life affirming.  Her ability to bring a broadness of political perspective, balance and thoughtfulness that enhances our work in decolonization and healing is rare in our experience. She is the most requested consultant that our members desire to work with. Toronto Rape Crisis Centre, Staff Collective
Zainab's workshops have become grounding points in my life. She creates warm, inclusive, and powerfully kind spaces. In these, she shares emerging scientific research findings and indigenous knowledge and wisdom with participants to help us explore tools and develop skills and practices that are so critical in our self-care and efforts towards social justice change. I leave her workshops feeling profoundly renewed, inspired, and hopeful. Abeer Majeed
Zainab's workshops are transformational in that they invoke the innate powers we have to self-heal. Her research and knowledge about indigenous technologies and western science create a space for anyone to engage in the simple, yet powerful healing methods that she shares with participants. Her workshops remind us just how interconnected we are with the Earth and the importance of healing our relationships with ourselves, each other and all Beings that exist in our ecosystem. Be prepared to remember who you are and where you come from! Sharrae Lyon, entrepreneur, futurist, filmmaker.
Zainab has been a powerful influence in my life for several years. Through her workshops, her writing, her music and her one-on-one advice Zainab has challenged me to be a better artist and a more introspective person. Zainab draws from deep wells of traditional wisdom to create an oasis of compassion in a desert of despair. Rick Miller, filmmaker.